School Assembly Program
The Art of Inflation is an exciting assembly program that is designed for K-6 families that incorporates choreographed balloon twisting to upbeat music, humor, and audience participation.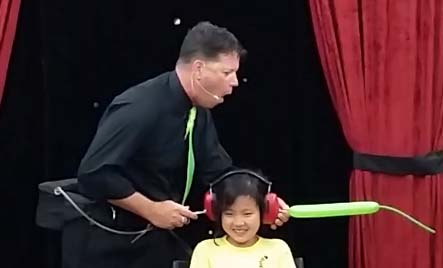 Art of Inflation was created by Dale Obrochta an entertainer, artist, and father of two boys whose passion is entertaining, educating, and working with kids as a positive role model.
Like so many parents, Dale has learned first hand not all 'kids entertainment' is equal and works hard to give you the very best show to his best abilities.
Being active in his son's schools, Dale uses his entertainment humor, creativity, and outgoing personaility to interact with students on his son's field trips, school projects, and PTO events.
.
Performing for 33-years now, Dale has played hundreds of schools along the way...and is looking to perform at your school next.